Ladies, let's talk skincare!
Here it is, my absolute favorite product to use in my skin care regime - Sakura Silk Mild Exfoliating Gel. I have been getting a lot of compliments on my skin lately and how fresh and clear it looks. I too have noticed a very dramatic difference, including minimized pores (we all know we love to hear about products that minimize pores!) Sakura Silk is a product which has originated from Japan and is made with cherry blossom leaf extract. It promises to leave skin feeling immediately rejuvenated, softer and smoother. Most importantly, this exfoliating gel leaves the skin looking more youthful and healthier. Sakura Silk, when applied, is gel-based and as you gently rub your face, it turns white and immediately exposes dead skin cells in flakes. This has to be one of the
best
exfoliating gels on the market! It is gentle, mild, and most importantly, delivers what it promises to do! This product is a MUST HAVE in your skin care regime. You won't be disappointed, I promise! Xo!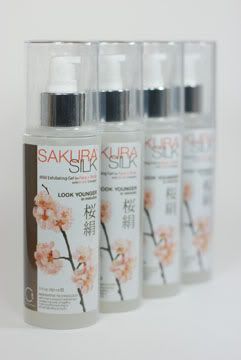 Sakura Silk Mild Exfoliating Gel for Face + Body: $37.95