Today's look was inspired by pretty shades of pink and lilac just in time for Easter!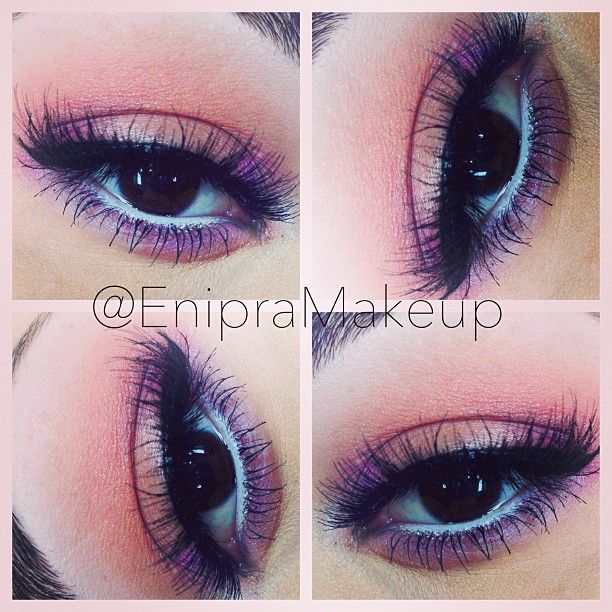 Products Used:
1. On Lid: Lorac Pro Palette Lt. Pink and MAC Girlie, Da Bling and Gleam
2. Inner and Outer Corner: Makeup Forever Fuchsia # 26 Vibrant Matte Pink
3. Outer V: Lorac Deep Purple, MAC Hepcat
4. Crease: MAC Sushi Flower, Orange, Paradisco
5. Highlighter: MAC Nylon and Lorac Lt. Pink
6. Lower Lash Line: MAC Beautiful Iris and Plum Dressing
7. Inner Rim: MAC Fascinating Eye Kohl
8. Eyelashes: House of Lashes in "Temptress" double stacked with Monda Studio corner lashes in #307.
I used Bdellium Tools "Pink Bambu" collection in #776, #785, and #787 to achieve this look. I am such a fan of Bdellium Tools and find it so easy to blend and work with. The collection is an absolute must have and I cannot wait to add to what I already have.
Links to where you can find the products I used: